Lava Charter and Lava Resorts together offer the great opportunity to explore Lanzarote by land and sea. The island of Lanzarote is known for its unique volcanic landscape. In addition to wonderful beaches, anchor bays, marinas and small islands such as La Graciosa and Los Lobos, the island also has many land attractions to offer. The island can be explored wonderfully by bike, mountain bike trails and new roads for racing bikes offer ideal conditions. The Timanfaya National Park offers a breathtaking insight into the history of the island. The legacy of Cesar Manrique perfectly complements the cultural offerings with unique architecture and art. Take the opportunity and book a land and sea holiday as a combination package and get to know the island from two perspectives. We are happy to help you with your vacation planning and are available for your wishes and concerns.
Finca Curbelo
In Uga we renovated a wonderful estate with exceptional history! The finca bears the name of pastor Andrés Lorenzo Curbelo, who noted the last volcanic eruptions on Lanzarote in the 18th century. His chronic is considered the most accurate contemporary portrayal.
The historic background and the seven individually stylish arranged apartments let arise a special atmosphere for detail lovers. Enjoy the warming sun and relax in the large garden with more than fourty palms and cacti, take advantage of the dreamlike pool, cool down and savor your well-deserved vacations to the fullest! The typic lanzarotean village Uga with it's whitewashed houses is the perfect starting point to explore the unique island Lanzarote.
The 7 different sized individually designed apartments, each for 2 people, present themselves with their own theme:
The Game of Lights
The Energy of Lava
Reducing to the Essentials
The Freedom of the Wind
The Movement of the Atlantic
The Power of the Volcano
The Uniqueness of Nature
These themed apartments are accompanied by pictures by Christian Honerkamp. Since 1993 he has been working as a freelance artist in Lanzarote and Cologne.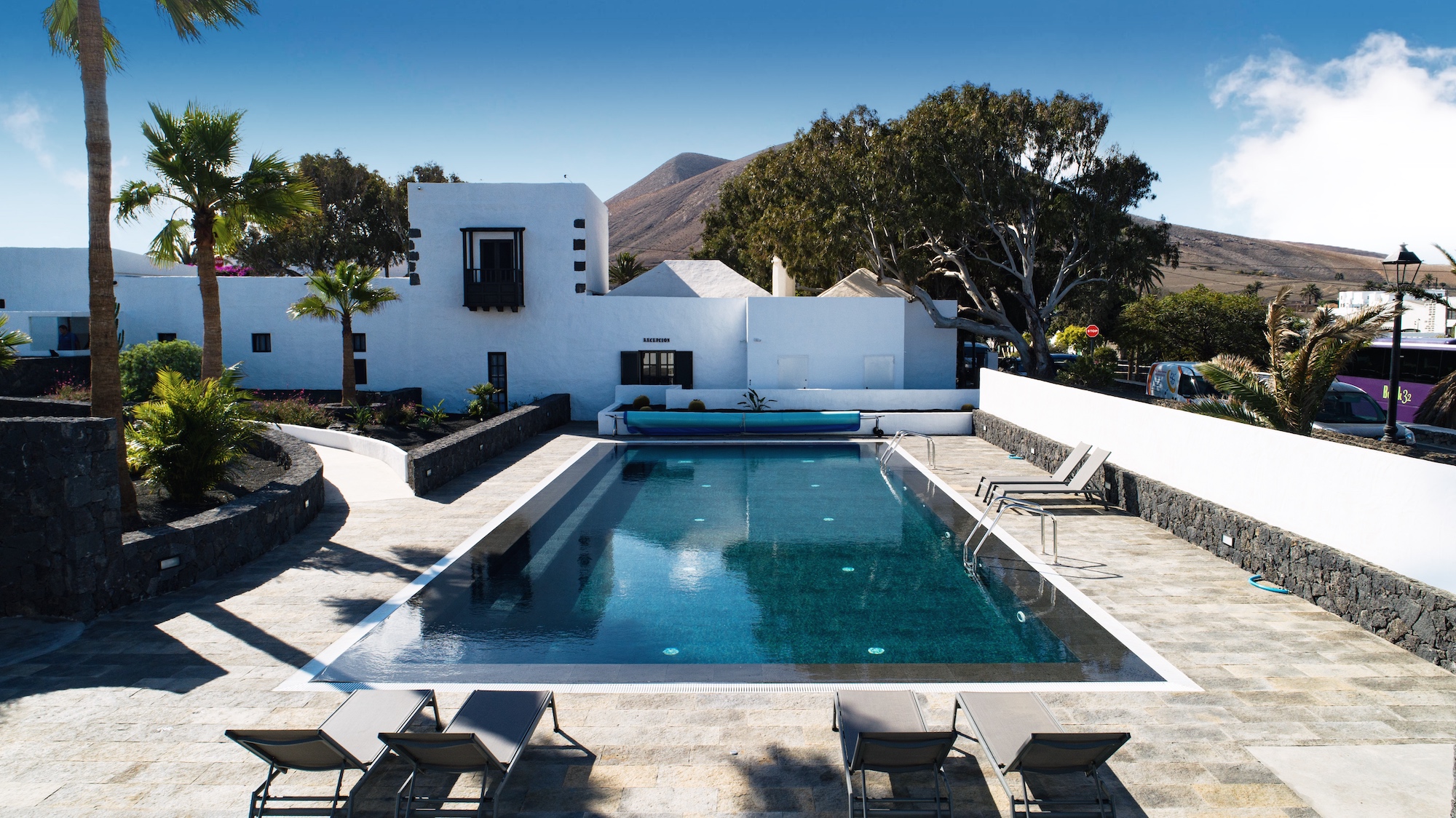 Casa Tahiche
Our Casa Tahiche is placed in Tahiche a small residential area between Arrecife and Teguise. With carefully selected furnishings echoing traditional local crafts, the layout and design creates a comfortable, light-filled atmosphere; ideal for setting the scene for a relaxing holiday with friends and family.
Casa Tahiche can accommodate up to 6 people – 3 bedrooms with double beds and 3 bathrooms with shower and toilet, 2 of which are adjoining. A fully-equipped kitchen offers everything you need to prepare and enjoy home-cooked meals.